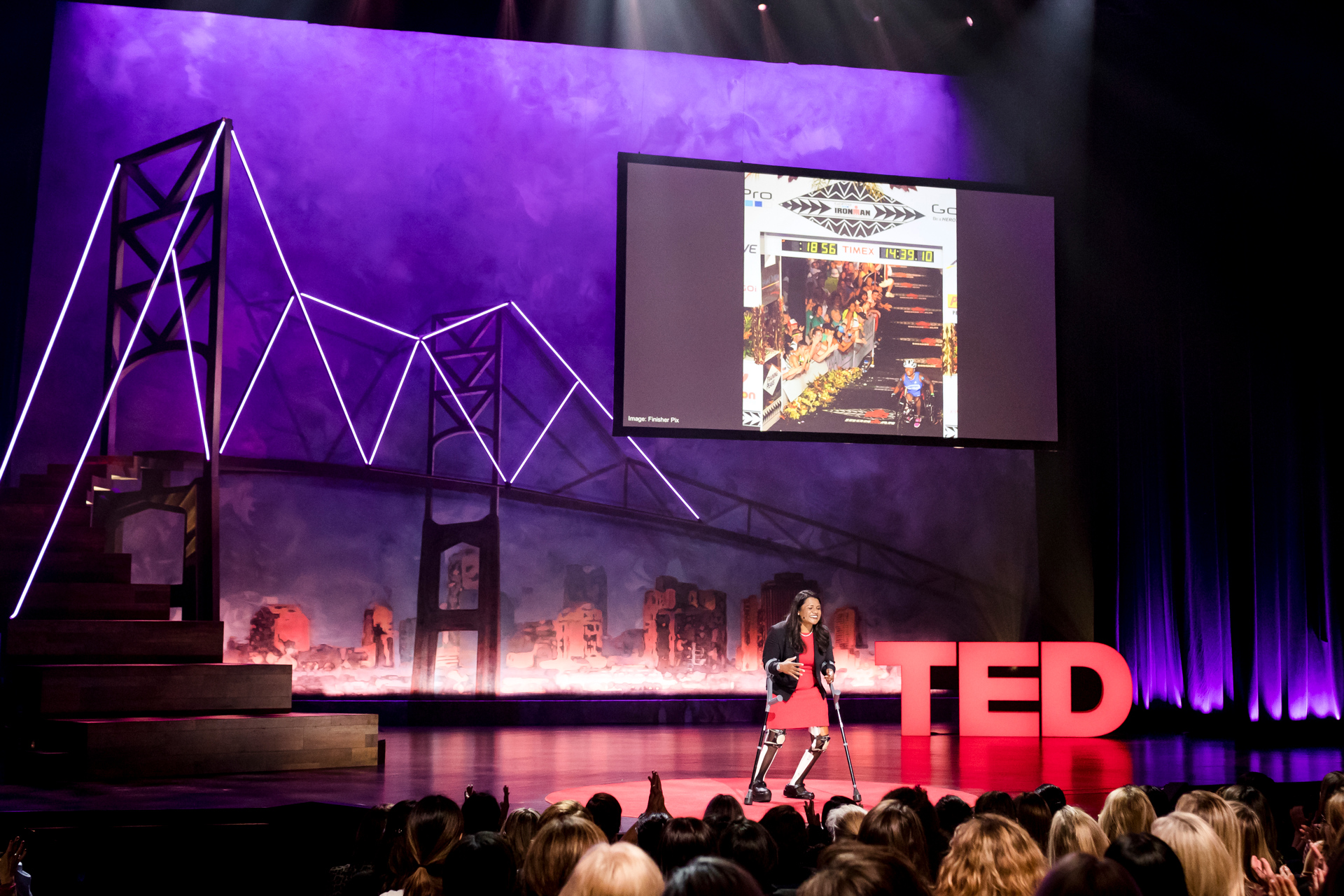 Minda is a financial services professional, athlete and speaker. Despite her legs being paralyzed from contracting polio as a baby in India, Minda is an accomplished paratriathlete and became the first woman wheelchair athlete to ever complete the Ironman World Championship in Kona, Hawaii; one of the most prestigious, longest single day endurance races in the world. This accomplishment led her to be nominated for an ESPN ESPY Award for Best Female Athlete with a Disability in 2014.
She has been featured on CNN, NBC, Forbes and CCTV America and is an inspiration to audiences nationally and internationally. Minda's story of courage and determination has also been featured in the New York Times and Glamour Magazine and she has written for Time Magazine, Huffington Post and the Bill and Melinda Gates Foundation Blog – Impatient Optimist advocating for polio eradication, the disease that has impacted her.
Through her multi-media presentation, Minda shares her incredible story which impacts and inspires audiences from individuals, to members of small and medium sized organizations as well as Fortune 500 firms. Minda leads audiences to realize their potential by facing their fears, setting goals, planning, thinking positively and remaining determined despite setbacks. Minda is engaging, passionate and funny and touches people in a profound and memorable way.
Today, Minda continues to work for a large financial services company while training part-time.
She earned an MBA in Finance and Marketing from Baruch College – The City University of New York (CUNY) and a BA in Management Information Systems from the University of Washington. She currently resides in New York City, NY with her husband and daughter.
Minda has a highly motivating story and is a great storyteller! I loved it!
Minda is extremely moving! She touched my heart and my soul. Unbelievable!
What an inspiration! To see Minda identify, adapt, overcome & accomplish her dreams is beautiful and amazing!
Rotary Int'l - World Polio Day