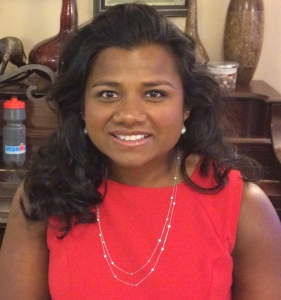 As an infant in Bombay, India, I contracted polio (poliomyelitis) which resulted in the paralysis of my legs. After spending three years in an orphanage, I was adopted by an American family and moved to Spokane, Washington. I endured multiple surgeries on my legs, hips and back which enabled me to walk with the assistance of long leg braces and crutches.
Raised in a relatively athletic family, I always participated from the sidelines. I would cheer on my family members in their athletic endeavors and was an active member in my community. For many years I volunteered in my hometown for the annual road race, Bloomsday. I watched from the sidelines as world-class wheelchair racers flew by and wondered what it would be like to experience the high of road racing as they did.
Many years later, after moving to NYC, a chance meeting changed my life forever. My friend from Business School, Maureen Neefus, a long-time New York Road Runner's Club (NYRR) runner, was training for her first marathon. Maureen convinced me to contact Achilles International, an organization that introduces people with disabilities to the world of disabled sports. Achilles encouraged me to try handcycling and helped me finish my first NYC Marathon in 2006. I was no longer participating from the sidelines. After my first encounter with Achilles, in just five years, I completed ten marathons including NYC and Boston.
Looking for my next challenge, I discovered triathlons while watching a few of my disabled friends compete in the NYC Triathlon in 2007. By early 2008, I not only signed up for the NYC Triathlon, but also took swimming classes at Asphalt Green and learned how to push a racing wheelchair. It took over 4 hours and 30 minutes to finish my first Olympic triathlon, but I was hooked. I have subsequently completed 14 Sprint and Olympic distance triathlons, 7 Half-Ironman distance triathlons and 2 Ironman distance triathlons. I've also placed in the USA Paratriathlon National Championships from 2008-2011 and was a member of the 2010 USA Paratriathlon National Team.
I credit the support of my sponsors, friends, family, and coaches as integral to my success in sports. I have never allowed my disability to slow me down. I hope to inspire those with and without disabilities to not only set athletic goals, but to also work and train hard in order to achieve those goals.
I added my name to the Ironman World Championship history books on October 12, 2013 with my 14:39:14 finish in Kona, becoming the first offical woman handcyclist to complete this event, by swimming 2.4 miles in the ocean, handcycling 112 miles in heat and wind, and pushing a racing wheelchair 26.2 miles.