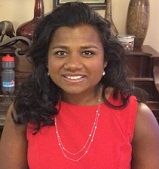 Minda's life is one of inspiration, courage and determination. When she was an infant in India, Minda contracted polio, resulting in the paralysis of her legs and was left in the care of an orphanage. Adopted by an American family, she moved to Spokane, Washington and underwent a series of surgeries on her hips, legs and back which enabled her to walk with leg braces and crutches. Undeterred by her disability, Minda became an independent, educated woman with an intention and drive to face and overcome the many obstacles she has encountered throughout her life.
As a child, Minda watched from the sidelines as her siblings participated in many sports. Her athletic journey began as a young adult living in NYC, when Minda was given an opportunity to try handcycling. After a few years she made the switch to triathlon, and within 8 years, Minda has won two USA National Triathlon titles (2009, 2011) and completed 30 triathlon and road races. This included her first Ironman Distance Triathlon in Louisville in 2012, just 6 weeks prior to her first attempt at the Ironman World Championship in Kona, Hawaii.
A wheelchair paratriathlete, Minda completes all three disciplines of a triathlon with only her arms. After a failed attempt at the Ironman World Championship in 2012, Minda returned to the race even stronger in 2013 and she persevered under difficult conditions, pressure and heat.
On October 12, 2013, Minda added her name to the Ironman World Championship history books. With her 14:39:14 finish in Kona, Minda became the first official woman handcyclist to complete this event, by swimming 2.4 miles, handcycling 112 miles and pushing a racing wheelchair 26.2 miles.
This accomplishment led Minda to have the honor of being nominated for an ESPN ESPY Award for Best Female Athlete with a Disability in 2014. Minda credits the support of her sponsors, friends, family, and coaches as integral to her success in sports. She has never allowed her disability to slow her down. She hopes to inspire those with and without disabilities to not only set athletic goals, but to also work and train hard in order to achieve those goals.